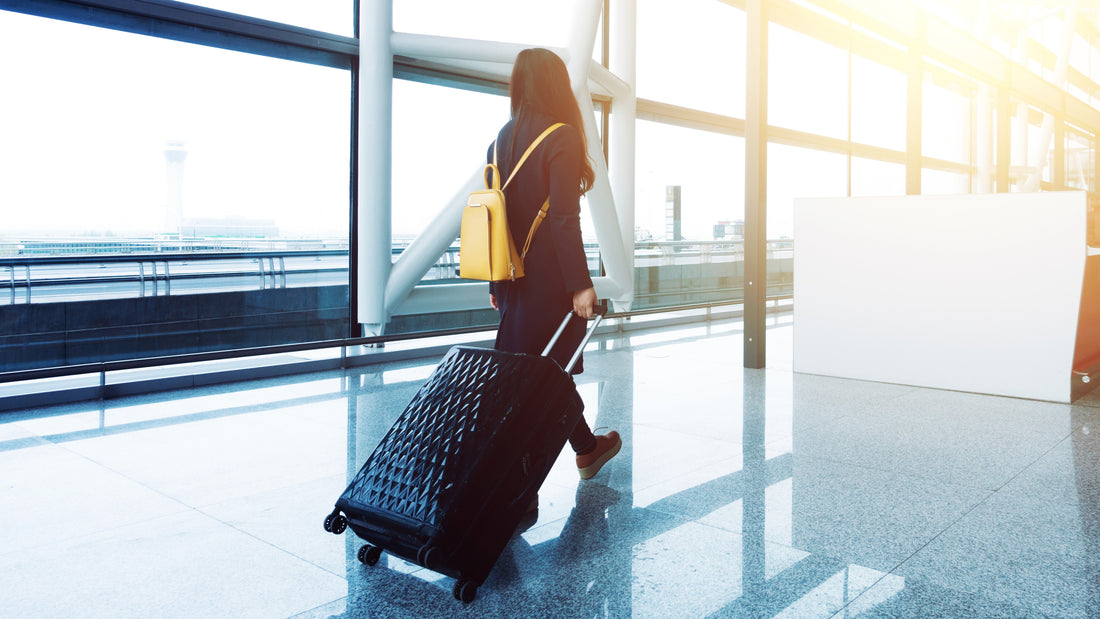 ARCTIVA™ Introduces Travel-Size Eczema and Psoriasis Creams for Steroid-Free Skincare on the Go
Convenient Relief in Compact Packaging: Travel-Size Eczema Cream and Psoriasis Cream Simplify Travel for Those Struggling with Skin Conditions
ARCTIVA™ has launched travel-size versions of its steroid-free eczema and psoriasis creams, providing unparalleled convenience for travelers and relief from skin condition flare-ups on the go

The travel-size creams are dermatologist and pediatrician-approved, making them essential for travelers of all ages, including families with young children

ARCTIVA's breakthrough formulations, enhanced with unique glycolipid technology, have garnered widespread recognition and a success rate of over 90% in relieving symptoms of various skin conditions, establishing the brand as an industry leader
SOLON, Ohio (July 19, 2023)– ARCTIVA™, the innovative clean-label skincare brand, has expanded its line of steroid-free eczema and psoriasis creams with the launch of travel-size versions. The new compact options are specifically designed to offer unparalleled convenience for travelers, ensuring relief from skin condition flare-ups on the go.
Skin conditions like eczema and psoriasis don't take a vacation; in fact, they often flare up during travel with changes in food and climate," said Vic Peroni, chief operating officer of ARCTIVA Wellness. "It's vital to treat symptoms and flares consistently, and the launch of ARCTIVA's travel-sized eczema cream and psoriasis cream provides an effective, steroid-free option for travelers of all ages, including families with young children."
Traveling can be challenging for individuals managing eczema or psoriasis, but ARCTIVA is owning the market with travel-size creams. The smaller packaging allows for easy portability, fitting perfectly into handbags, carry-on luggage or even diaper bags. Now, travelers can enjoy stress-free vacations or trips without the worry of leaving trusted medicated skincare products behind.
ARCTIVA Eczema Cream and Natural Psoriasis Cream have Transformed the Steroid-Free Skincare Market
The ARCTIVA brand has gained widespread recognition for its steroid-free, clean-label skincare products that deliver medical-grade performance. Each product is formulated to target the root cause of skin irritations caused by psoriasis, eczema, and other forms of dermatitis. The brand's creams are enhanced with unique HYDROSURF™ glycolipid technology, derived from natural sources including the glacial lakes of Antarctica. They are recommended by both pediatricians and dermatologists. Additionally, ARCTIVA products recently earned the National Eczema Association Seal of Acceptance™ and the National Psoriasis Foundation, adding to the body of evidence supporting its safety and effectiveness.
Recent studies confirm these creams have more than a 90% success rate in relieving symptoms of various skin conditions. The breakthrough formulations and impressive results have solidified ARCTIVA's position as an industry leader.
"By introducing the travel-size versions of eczema and psoriasis creams, we continue to prioritize the well-being of individuals affected by skin conditions, providing them with convenient and reliable solutions that fit seamlessly into their travel plans," Peroni said.
To learn more about ARCTIVA or to purchase the travel-size eczema and psoriasis products, visit arctivaskin.com<.
###
About Arctiva Wellness
Arctiva Wellness is a science-driven skincare company that develops transformative products for people suffering from life-altering skin conditions, starting with eczema and psoriasis. Our team of experts is dedicated to researching and developing innovative skin technologies, such as our proprietary HYRDOSURF™ blend of fermented ingredients, with origins in the glacial lakes of Antarctica. At Arctiva Wellness, we formulate long-lasting solutions, not short-lived relief. To stay up to date on product developments, news and announcements, visit arctivaskin.com.