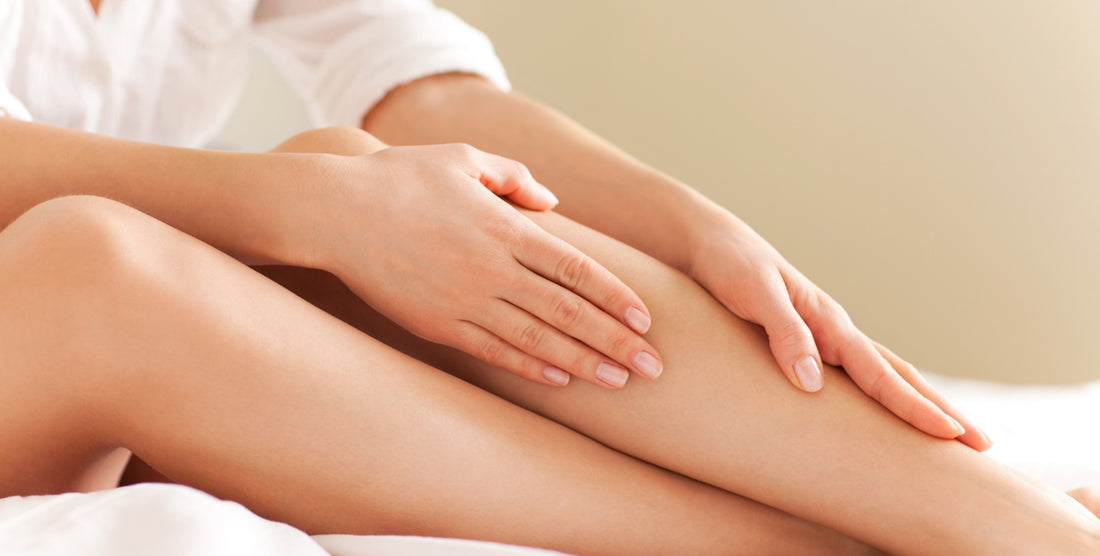 5 Benefits of Fermented Skincare
You know the health benefits of fermented foods like kimchi and kombucha, but have you heard of fermented skincare benefits? Just as fermented foods boost your gut microbiome, fermented skincare enhances your skin's microbiome. This can help with everything from acne to skin conditions like eczema and psoriasis.
Here's all the info you need to know about fermented skincare and why it's the best new trend in the world of skin.
WHAT IS FERMENTED SKINCARE?
Fermented skincare contains ingredients that are metabolized by microorganisms from natural raw materials. The process of skincare ingredient fermentation is different from the fermentation process used for food.
When it comes to skincare fermentation, a living organism (or its enzymes) breaks down a feedstock, such as a fatty acid or sugar. Through this process, the living organism produces a powerful metabolite that's more compatible with your skin. These metabolite compounds aren't living, so don't worry you're not putting microorganisms on your face!
HOW DOES FERMENTED SKINCARE WORK?
It's all about shrinkage–getting the tiniest ingredient molecules possible. Fermenting skincare ingredients breaks them down and shrinks them down to micro size. Once molecules are small enough, they can more easily absorb into your skin and work their magic.
To get more scientific; the shrinking process makes ingredients more bioavailable and more bioactive. This means the ingredients can access your skin cells more easily, and once accessed, use them more efficiently.
Fermented skincare is especially helpful for anyone managing a skin condition, from atopic dermatitis and eczema to psoriasis and rosacea. Many people with these conditions find skincare products irritate their skin, worsening symptoms. Since they're broken down into small particles, fermented skincare ingredients can calm and hydrate skin without irritation. These are just a few benefits though, there are countless more:
WHAT ARE THE FERMENTED SKINCARE BENEFITS?
Here are five key benefits of fermented skincare ingredients:
1. FERMENTED INGREDIENTS ABSORB MORE EASILY INTO YOUR SKIN
Once fermented skincare ingredients shrink down to a tiny micelle size, they work deep down in the areas they're needed, rather than sitting on the surface. Experts agree. Cosmetic Chemist Ginger King told Allure: "Active ingredients that have been fermented with yeast or bacteria break down to smaller molecules for better absorption." There's no point in having great ingredients that can't penetrate your skin's layers, right?
2. FERMENTING INGREDIENTS HELPS THEM WORK EVEN BETTER ON YOUR SKIN
Better absorption sounds great, but the smaller size of fermented ingredients helps them work better too. One New-York based dermatologist says: "Fermenting skin care ingredients increases the potency of the ingredients." This means instead of applying more and more of a product to get a result, fermented ingredients give you more bang for your buck and better value.
3. FERMENTED SKINCARE HELPS YOUR SKIN MANAGE INFLAMMATION
Fermented skincare can also help your skin respond to inflammation better by strengthening your skin's barrier.
A stronger skin barrier means better defense against irritants that cause inflammation. This property is especially useful for anyone with skin conditions involving a weakened skin barrier, like eczema or atopic dermatitis.
4. FERMENTED SKINCARE INGREDIENTS CAN HELP REDUCE YOUR SKIN IRRITATION AND SENSITIVITY
Women using the fermented skincare benefits on her skin If you have a skin condition like eczema or psoriasis you know your skin gets easily irritated. Once it's irritated and sensitive, it can be difficult to calm it down quickly. Here's where fermented ingredients come in handy. They calm and soothe thanks to their 'fermented form.' Plus, fermented skincare may also help soothe the redness associated with acne, as long as the product is non-comedogenic and won't clog pores.
5. FERMENTED SKINCARE CAN BE A NATURAL REPLACEMENT TO CHEMICAL SURFACTANTS
If you're wary of the chemicals you use on your skin and in your world, you're not alone. Ingredients such as chemical surfactants are often used in skincare products, but can cause irritation and have toxicity concerns. Fermented skincare ingredients, specifically biosurfactants, are a smart way to reduce synthetic surfactants on your skin. Plus, research shows fermented biosurfactants can possess anti-microbial properties, helping your skincare stay fresh and effective for longer.
WHERE CAN FERMENTED SKINCARE INGREDIENTS BE FOUND?
The world's largest beauty brands are embracing fermented skincare. Some companies, such as L'Oreal and SKll, are partnering with innovative ingredient suppliers to find these solutions. Other skincare brands are developing novel fermented ingredients.
One example is ARCTIVA, a clean-label skincare brand with a novel fermented ingredient blend called HYDROSURF™ glycolipid technology. HYDROSURF™ is used in steroid-free skincare solutions for people with eczema and psoriasis.
GLYCOLIPIDS AS FERMENTED SKINCARE INGREDIENTS
Glycolipids are a class of naturally fermented biosurfactants (mentioned above) that have lower toxicity and less risk of irritation than chemical options. They also have a wide range of properties and benefits that make them an ideal ingredient for use in almost every cosmetic or skincare product.
Best of all, glycolipid blends like HYDROSURF™ are proven to be more effective and more gentle on human skin than chemical alternatives. This is especially important if you suffer from a skin condition where your skin is easily irritated, like eczema or psoriasis.
HOW DOES HYDROSURF™ GLYCOLIPID TECHNOLOGY WORK?
The HYDROSURF fermented skincare ingredient works in four key ways:
Boosts absorption: HYDROSURF increases solubility and bioavailability of water and water-based nutrients
Enhances hydration: HYDROSURF improves moisture retention and the circulation of water-based ingredients, resulting in better hydrology of the skin
Stimulates exfoliation: HYDROSURF increases skin activity and supports healthy cell growth for improved vitality
Soothes inflammation: HYDROSURF increases water mobility to help skin respond to irritations
WHAT ARE THE BEST FERMENTED SKINCARE PRODUCTS?
While the research is yet to prove the results of some fermented skincare products, others are already developing a loyal following. ARCTIVA Eczema Cream and ARCTIVA Psoriasis Cream are great examples of the effective utilization of fermented ingredients; specifically, glycolipid technology. ARCTIVA's steroid-free skincare boasts a remarkable 91% or higher success rate in consumer panels for eczema and psoriasis creams. This achievement stems from innovative formulas integrating FDA-approved actives, the novel HYDROSURF fermented ingredient blend, and essential vitamins, botanicals and oils. It's clear fermented skincare ingredients are dominating the world of cleaner, greener skincare.
So what are you waiting for? Jump on the fermented skincare trend and give it a try. Whether you suffer from skin conditions or you're looking for a new nourishing and effective skincare regime to try, fermented skincare is worth a try.
Discover ARCTIVA's range that uses fermented ingredients now: