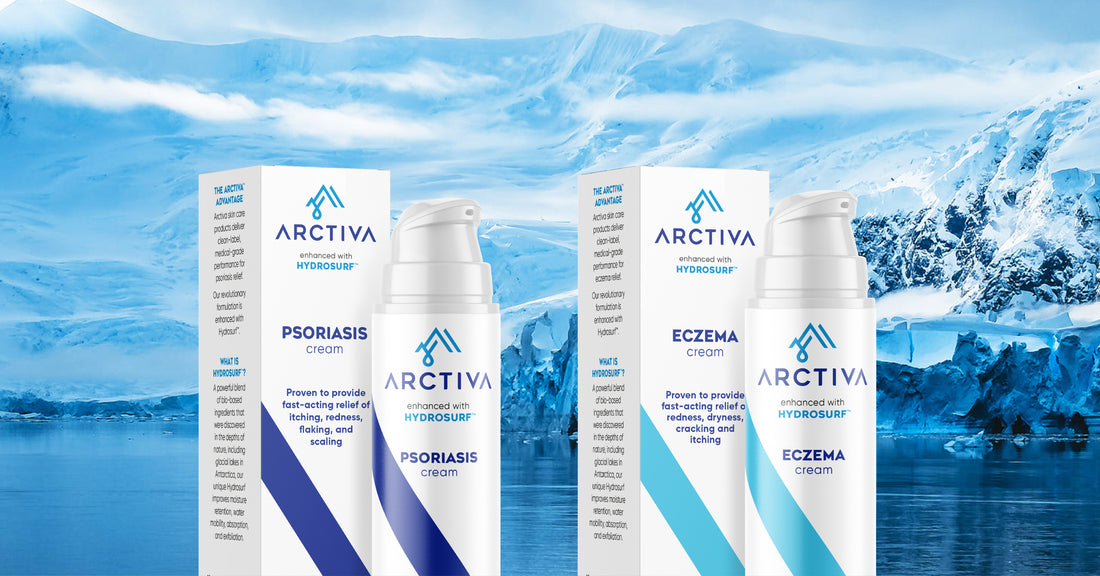 Introducing ARCTIVA: The Revolutionary Skincare Brand Tackling Eczema and Psoriasis Head-On
ARCTIVA joins top skincare brands to deliver transformative, clean-label treatments for people suffering from life-altering skin conditions, such as eczema and psoriasis


Forget hydrocortisone and its side effects, ARCTIVA offers a non-steroid cream for eczema, atopic dermatitis and psoriasis with better results.


All ARCTIVA products are enhanced with HYDROSURF™ glycolipid technology—a revolutionary blend of fermented ingredients with origins in Antarctica that boosts results and relief
Finally, medical-grade skincare that actually works. That's the promise of the revolutionary new skincare brand, ARCTIVA. Launched in early 2023 in Ohio, ARCTIVA is already making waves with its new eczema and psoriasis treatments. Urging skin condition sufferers to ditch the cortisone and search for a more effective solution, ARCTIVA is clean-label skincare with medical-grade performance. It's simple. It's science.
Eczema and psoriasis leave your skin dry, irritated, red and itchy, sapping the confidence of those almost 40 million Americans suffering from these conditions. With no options aside from side-effect heavy hydrocortisone steroids or superficial products that simply sit on the surface, the market was primed for ARCTIVA's skin solution offerings. The brand combines microbiology with clinically proven FDA-monographed ingredients for the most effective skin solutions.
ARCTIVA's secret to enhanced efficacy is HYDROSURF™, its unique and proprietary glycolipid technology. Glycolipids are bio-based ingredients naturally produced through fermentation. HYDROSURF is a powerful blend of these fermented ingredients discovered in the depths of nature, including the glacial lakes of Antarctica. Thanks to its natural origins, HYDROSURF has an unmatched ability to deliver water and beneficial ingredients to previously unreachable levels of the skin. It enhances the ARCTIVA skincare formulas by:
Boosting ingredient absorption to get the source of irritations
Enhancing moisture retention for better hydration
Improving skin activity and exfoliation for better vitality
Increasing water mobility to reduce inflammatory processes
Plus, it's more effective on human skin and gentle than chemical skincare ingredients. These properties make it the perfect ingredient for even the most irritated skin.
ARCTIVA's eczema and psoriasis products don't rely on this hero ingredient alone. They also use 1% colloidal oatmeal in their eczema cream and 2% salicylic acid in their psoriasis cream. Each formulation includes vital vitamins, botanicals and essential oils to soothe, calm and repair irritated skin.
ARCTIVA eczema and psoriasis products are already disrupting the world of medicated skincare, and it's all about real, lasting results.
All products have the ARCTIVA advantage and are:
Manufactured in the USA
Steroid-FreeFragrance-Free
Paraben-Free
Sulfate Free
Cruelty-Free Vegan
Discover ARCTIVA here