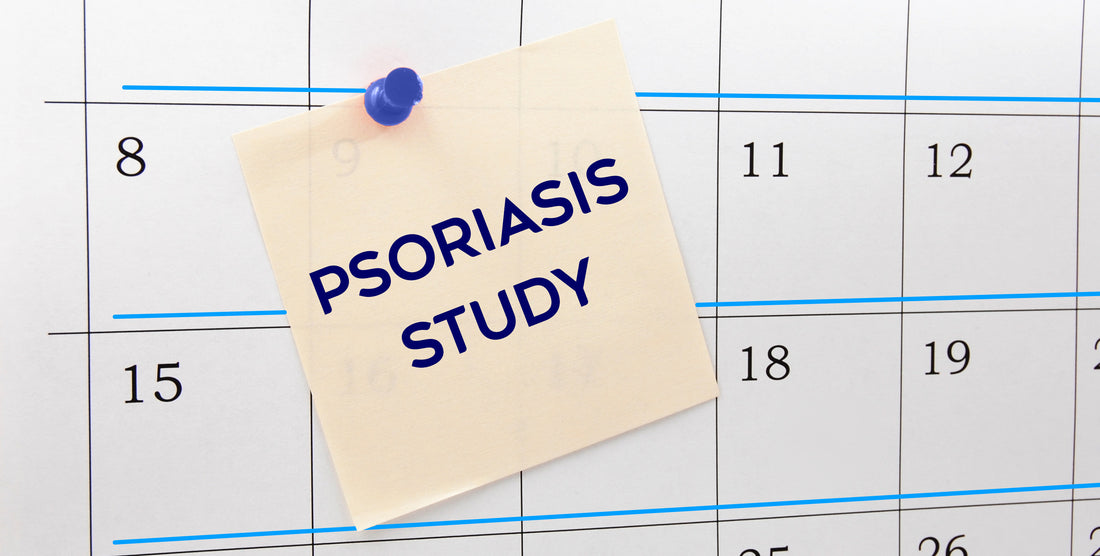 New Psoriasis Cream Shows Impressive Trial Results
Psoriasis is a lifelong condition that impacts more than 7.5 million Americans, but sufferers have never seen results from a new psoriasis cream like this. A third-party case study gathered medically-diagnosed psoriasis sufferers together to use ARCTIVA's new psoriasis cream for 60 days. By the end of the consumer study, 92% of the participants said they had calmer, more moisturized skin with the two months of consistent use. 
These huge results are great news for people who are constantly searching for a cleaner, steroid-free psoriasis cream that really works.
"I was very happy with this psoriasis cream. I have no more scaly, flaky, raw or irritated skin.."
- Denice, 59
H2: Only Real People with Real Psoriasis Were Included in the Case Study
This psoriasis case study had to be a real representation of people suffering from the skin condition. Every participant had to have a psoriasis diagnosis from a medical professional. They also had to:
Firstly: have dry or very dry skin

Secondly, regularly suffer from psoriasis, almost constantly or weekly

Have a current psoriasis flare-up that is mild to moderate in severity
The age range of the psoriasis case study participants was from 18-62. None of the consumers in the study knew what brand of new psoriasis skincare they were trying. 
"This psoriasis cream healed my skin and made it less red. And, It helped clear my dry flaky patches and healed my skin so that it no longer bleeds and has open wounds. I'm very grateful for finding this cream. "
H2: Psoriasis Case Study Details 
The case study required participants to use ARCTIVA Psoriasis Cream for at least 60 days. The new cream is steroid-free with only clean ingredients. Infact, it's also the only psoriasis cream on the market that's enhanced with HYDROSURF™ glycolipid technology. 
The psoriasis case study coordinator sent each participant clear instructions on how to use the steroid-free ARCTIVA cream:
Firstly, use twice daily in the morning and evening. 

Secondly, make sure the area where you'll apply the cream is clean and dry.

Third, apply a thin layer of the product to the affected area (max. area 5" x 5") and gently massage until absorbed.

There is no need to use another moisturizer/lotion on top; however, you may use your normal SPF/sunscreen on your skin after using the product.
Participants began consistent use for at least 60 days. They checked in on days 1, 14, 28, 45 and 60 with updates and photos.  
Case Study Results with the New Cream for Psoriasis
This new psoriasis cream worked for the study participants in a big way. The results speak for themselves:
After just one day, 89% of participants said they experienced soothed skin 

Within two weeks, 81% of users had fewer flakes and sloughing, while 89% experienced less itching  

Within 60 days, 92% of study participants experienced calmer, more moisturized skin 
This study shows real sufferers find psoriasis itch relief and burning pain relief. For most people with psoriasis, finding a product that really works is difficult. That's why so many of the psoriasis case study's participants were thrilled to see results using ARCTIVA's steroid-free cream. 
Key Insights from the New Psoriasis Cream Study: What You Need to Know
Lessons learned from analyzing the data of the psoriasis case study include:
Psoriasis Cream works best when applied twice daily

The longer you use the cream, the better results you'll experience

The product helps to reduce redness and irritation

ARCTIVA Psoriasis cream helps skin feel soothed, hydrated and calmer at night; key issues for many people with psoriasis on their face

A little goes a long way–rub in small amounts gently, before adding more 
If you're tired of looking for psoriasis itch relief, stop looking! You've found the solution. With impressive study results in all aspects of psoriasis symptoms, ARCTIVA Psoriasis Cream is a must-try for anyone with psoriasis. Get started with this new psoriasis cream now, and get psoriasis itch relief just like the study participants.
Buy Hydrating ARCTIVA Skincare now: